Tim Cahill tattoo is a very popular tattoo in Samoan style. Many people wants an unique tattoo design in this same style.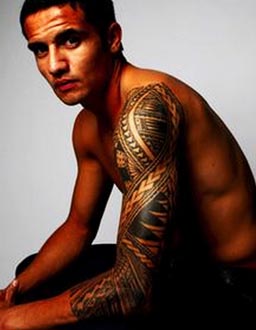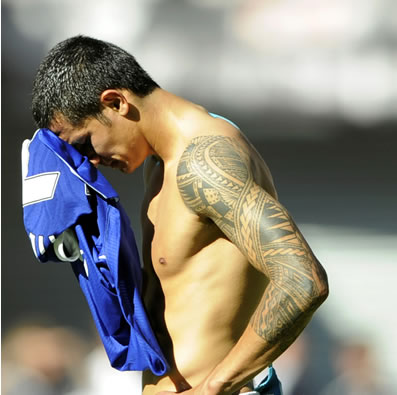 Born in Sydney to a Samoan mother and a British father, Cahill struggled for several years to win the right to play for Australia, having initially represented Samoa as a teenager. After a protracted appeal, during which he let his football do the talking, he finally made his debut for the Socceroos in 2004.
TATTOO MEANING:
Tim Cahill is a family man and that can be seen in his tattoo. The sleeve on his left arm has his Samoan roots from his maternal family with a symbolic lifeline of his grandmother after she died, linking it with that of his own and his parents. He also has an identical symbol to what his grandfather had, as well as symbols to represent his wife and children. You can find the names of all his family members, including his brother-in-law and the two clubs he has played for: Millwall FC and Everton FC.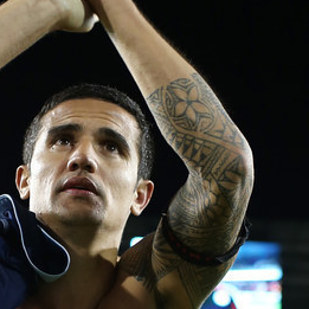 ---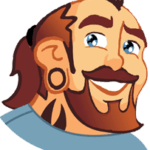 I have created many tattoo designs based on this beautiful and strong Samoan style. (click to zoom)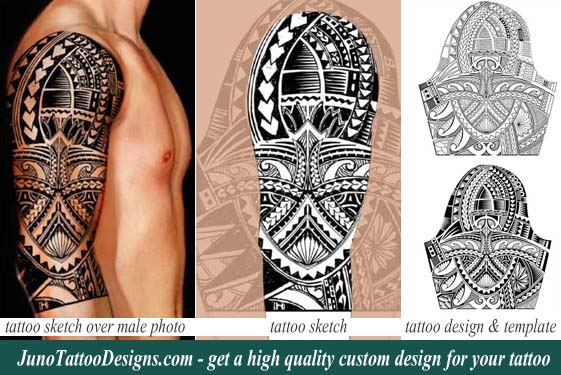 Description: Polynesian tattoo for 3/4 sleeve
A SIMILAR tattoo design and stencil like this cost $360

HOW I WORK: with a down payment of $180 we start the tattoo drafts and we will work together until the design looks as you wish. Then, you make the final payment for the final design and the tattoo template.
Are you ready to start yours? 
GET A CUSTOM TATTOO DESIGN and STENCIL LIKE THIS FOR YOU 100% ONLINE. (NOT THE SAME; NOT A COPY, a CUSTOM tattoo in this same style and size just made for your with your own specifications)
Send me a Form to tell me all about the tattoo that you want. You can add a couple of samples about the Polynesian style that you prefer.
After the initial payment of $180 I'll start the drafts for your tattoo and we will work together by email step by step until the design looks as you wish. Usually this can take no more than a couple of revisions.
When the tattoo looks as you wish, you make the final payment for the finished design and the tattoo stencil.
You will receive to your email account the final design and the tattoo stencil ready to do a cool tattoo like this in any tattoo shop of your area.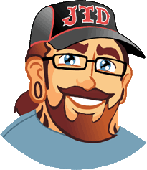 ***************
Do you want a Polynesian design right now? You can buy these finished designs (not customized) ready to use and bring to the tattoo shop of your area
 
Was very patient with me and listened to my feedback, cant recommened enough.
Juno did a great job designing an Japanese dragon tattoo for my full arm. I love my tattoo!. My tattooist has been surprised by the quality of Juno's work.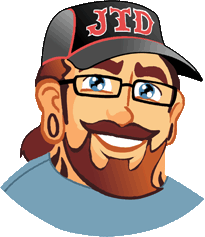 Send me your query through this easy contact form and get a free quote. Tell me what design you want for your tattoo, I would like the best custom design and template for you 100% online!
Juno(custom tattoo designer)
---

---
Copyright ©2011  junotattoodesigns.com &  junotattooart.wordpress.com – All rights reserved