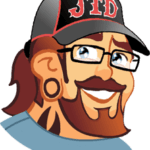 Looking for a custom Polynesian design  for your tattoo?  
Hi!, I'm Juno, professional tattoo designer. I have made hundreds of custom Polynesian and Samoan tattoo designs 100%

ONLINE

. I can help you choose and do the best Polynesian design for your tattoo.
Polynesian Symbols MEANING:

 

Samoan/Polynesian tattoos are made up of many symbols representing

strength, family values , marriage , rebirth , symbols of protection. You can see here the most popular symbols to include in your tattoo   POLYNESIAN SYMBOLS MEANING
******************************
I love to create tattoos in this style. These are some of my custom Polynesian tattoo designs and templates for customers of this site and my blog JunoTattooArt.wordpress.com. If you want a tat design we can do this 100%

ONLINE 
HOW I WORK:
Three easy steps to your own custom tattoo design:
Step 1:

Contact me and describe the design you want for
your tattoo:size, tattoo theme, elements, characters, black
and grays or colors (you can send me some sample
pictures if you have seen some images that you love)

Step 2:

You and I will work together step by step, by email,
to make the best custom design and stencil for your tattoo

Step 3:

Receive by email the best custom tattoo design
and stencil, ready to print and bring to the tattoo shop in your area.
    Juno (custom tattoo designs) 
Juno is awesome!, very professional. He worked quickly and kept in constant contact regarding the design, he came up with the perfect sketch. I look forward to having Juno design my next tattoo. Would recommend to anyone looking for a unique tattoo design
Many thanks to Juno super friendly and made a design that exceeded my expectations, would recommend to anyone!!

Send me a contact form below and get a free quote and how to get the best Polynesian custom design for your tattoo

100% ONLINE

---
Do you want a Polynesian design right now? You can buy a finished design and template (not customized) ready to bring to the tattoo shop of your area
 
---

---
Copyright ©2011  junotattoodesigns.com &  junotattooart.wordpress.com – All rights reserved