Looking for a custom Taino – Puerto Rico tattoo ?
I love to create Taino tattoos. These Ancient art of Puerto Rico looks great combining with Polynesian art!. We can make a cool combination of Polynesian art with Taino/Puerto Rican art, Taino Sun, Taino frog looks great!.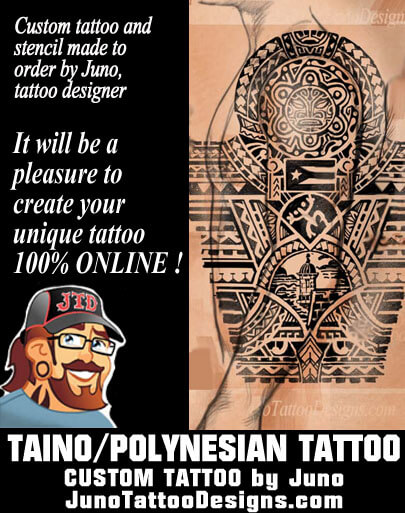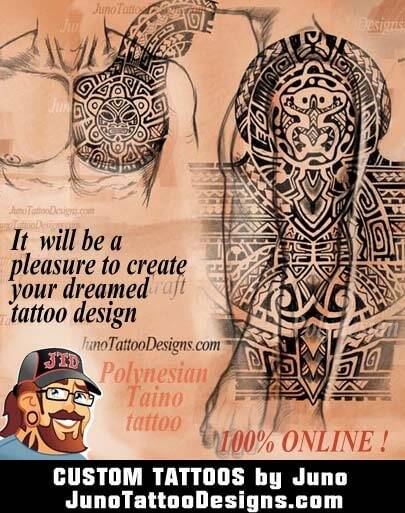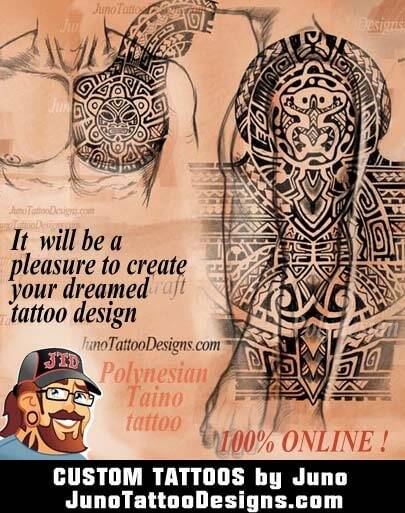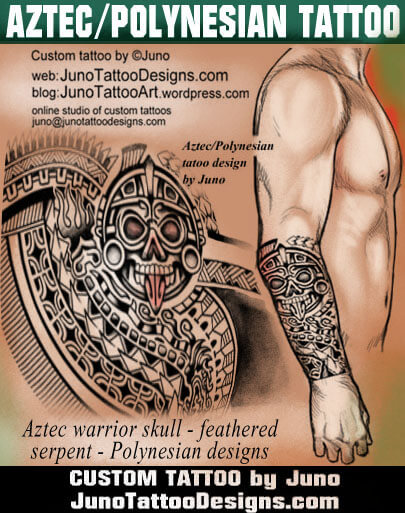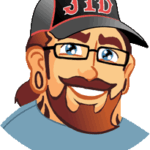 I'm Juno, professional tattoo designer. Tell me what design you want for your tattoo and I'll do a high quality custom design according your own specifications.
***

DESIGNING TATTOOS SINCE 2010

***
"I have made hundreds (yes, hundreds!) of custom tattoo designs in all themes for people of  the United States, Canada, Australia, United Kingdom, Brazil, Italy, New Zealand, Spain, Finland, the Netherlands, Belgium, France, Switzerland, Germany, Norway, Sweden,Greece,Ecuador…Are you ready to start yours? ."
Over 1000 Custom Tattoo Designs and templates made to order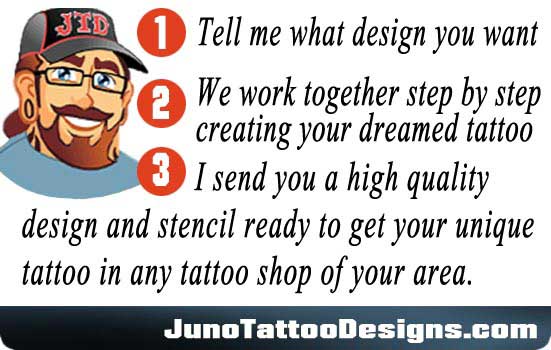 Are you ready to get a custom design for your tattoo 100% online? 
The transaction was extremely smooth. Communication was great and his skills are amazing. I finally got a design that blends perfectly well with my existing tattoo and at record time. Thank you Juno.
Many thanks to Juno super friendly and made a design that exceeded my expectations, would recommend to anyone!!
***

Are you ready to start your custom tattoo?

***
Contact me and start your design NOW! 
Email me or send me the contact form below and we'll work together creating the best custom design for your tattoo %100 online.
IMPORTANT! Read before you ask or send a tattoo form:
*I do not make designs for cover-ups (not I cover old tattoos).
*You must be an adult person (18+)
***************************


---
Copyright ©2011  junotattoodesigns.com &  junotattooart.wordpress.com – All rights reserved