How to create a tattoo design 100% online? 

I am Juno, professional tattoo designer. Tell me what design you want for your tattoo and I'll do a high quality custom design according your own specifications in three easy steps:
Step 1: Tell me your ideas about the tattoo design that you want: size, design theme, elements, characters, black and grays or colors (feel free to send me some pictures if you have seen other tattoos,photos or pictures that you love as reference images for your tattoo)
Step 2: Get design advice and creative input from me, Juno, a professional tattoo designer
Step 3: Receive a custom tattoo design created just for you!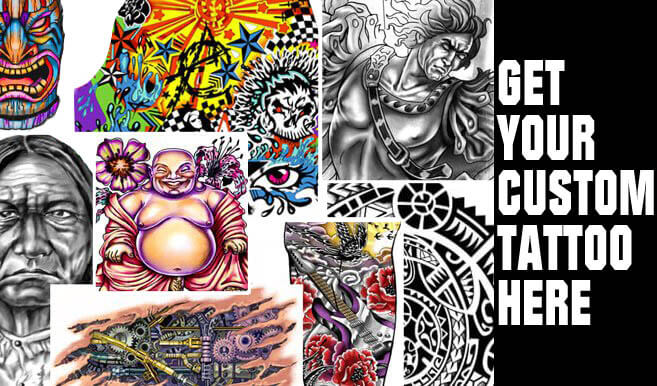 Check out these samples of my custom tattoo designs, created 100% online for customers of JunoTattoo Designs. Get yours!!!
Juno designed a large piece for me. He worked quickly, communicated often, took my input very well, and turned out a lovely finishe piece. I would recommend him to anyone!
Very quick service, absolutely stunning work!
Over

3000

Custom Tattoo Designs and templates made to order in all styles !!

---
ARE YOU READY TO START YOUR CUSTOM DESIGN NOW?
Email me or send me an Easy Contact Form and start the best custom design for your tattoo now, I would like to do your tattoo design.
Juno(custom tattoos)

---

---
Copyright ©2011  junotattoodesigns.com &  junotattooart.wordpress.com – All rights reserved