I've made dozens of custom tattoo designs about happy Buddha and meditating Buddha, lotus flowers, Ohm symbol, geometric and Tibetan ornaments, designs and symbols. It will be a pleasure to create a unique tattoo design for your tattoo 100% ONLINE!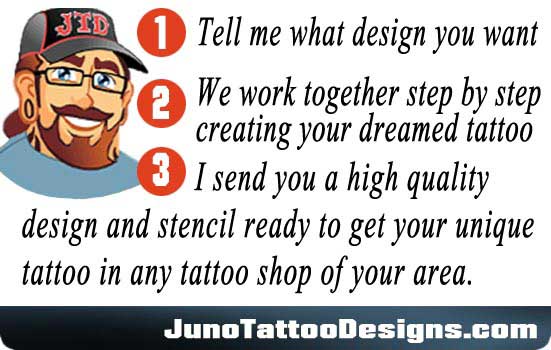 CUSTOMER TESTIMONIALS
Juno did a great job designing an Japanese dragon tattoo for my full arm. I love my tattoo!. My tattooist has been surprised by the quality of Juno's work.
Hit the design concept with the first sketch. quick turn around on suggestions for design updates. Final design was better than what i pictured in my head. highly recommend this artist.
IMPORTANT! Read before you ask or send a tattoo form:
*I do not make designs for cover-ups (not I cover old tattoos).
*You must be an adult person (18+)