Tim Cahill tattoo is a very popular tattoo in Samoan style. Many people wants a custom tattoo design made by be based on this tattoo. 

If you want a tattoo design like this I would like to do a custom design with your specifications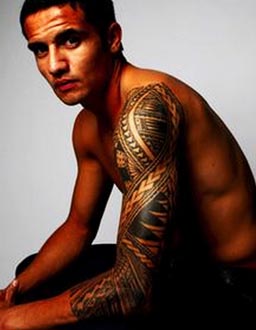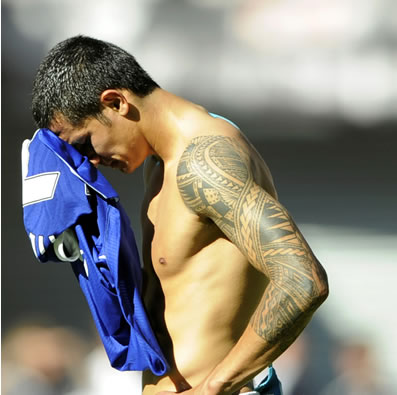 Born in Sydney to a Samoan mother and a British father, Cahill struggled for several years to win the right to play for Australia, having initially represented Samoa as a teenager. After a protracted appeal, during which he let his football do the talking, he finally made his debut for the Socceroos in 2004.
TATTOO MEANING:
Tim Cahill is a family man and that can be seen in his tattoo. The sleeve on his left arm has his Samoan roots from his maternal family with a symbolic lifeline of his grandmother after she died, linking it with that of his own and his parents. He also has an identical symbol to what his grandfather had, as well as symbols to represent his wife and children. You can find the names of all his family members, including his brother-in-law and the two clubs he has played for: Millwall FC and Everton FC.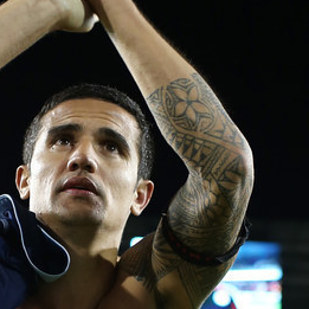 ---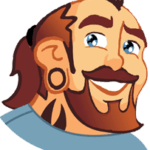 I have made several custom designs based on this beautiful and strong tattoo.
Tell me if you want a custom design like this, It will be a pleasure to create a custom design for your tattoo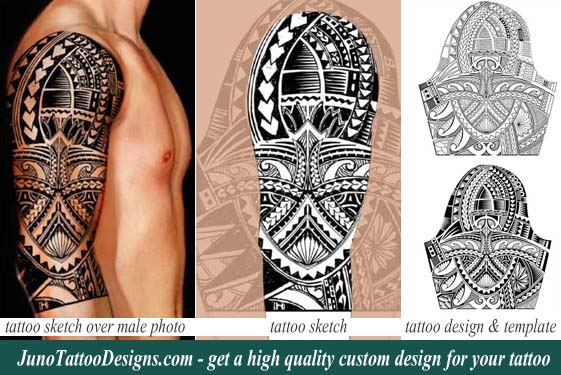 ---
Looking for a custom design for your tattoo? I would like to the best design for your next tattoo. 
 I'm Juno, professional tattoo designer. I have made thousands ( yes, thousands!) of custom designs for tattoos in all themes and sizes. These are some of my custom designs and templates made for people who are looking for an unique tattoo design.
I would like to do the best custom design for your tattoo.
HOW I WORK:
Three easy steps to your own custom tattoo design:
Step 1:

Contact me and describe the design you want for
your tattoo:size, tattoo theme, elements, characters, black
and grays or colors (you can send me some sample
pictures if you have seen some images that you love)

Step 2:

You and I will work together step by step, by email,
to make the best custom design and stencil for your tattoo

Step 3:

Receive by email the best custom tattoo design
and stencil, ready to print and bring to the tattoo shop in your area.
    Juno (custom tattoo designs) 
START NOW:
Email me or send me a contact form below and start the best custom design for your tattoo now

---
Do you want a Polynesian design right now? You can buy these finished designs (not customized) ready to download and bring to the tattoo shop of your area
 
---

---
Copyright ©2011  junotattoodesigns.com &  junotattooart.wordpress.com – All rights reserved