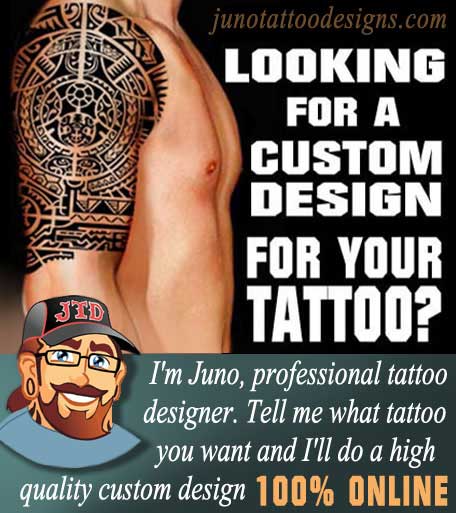 (update July 31, Friday)

Hi all!. Despite the crisis, as always, I continue creating your tattoo designs 100% ONLINE!!. It is a good time to get your custom design ready to ink when the crisis is over.
(update July 31, Friday)

I've

finished and

sent to the customer

an Aztec calendar tattoo design for upper arm with feathered serpent and ornaments

.

And creating a custom tattoo in Celtic style and a couple of Polynesian tattoo

designs.

LOOKING FOR A UNIQUE POLYNESIAN TATTOO in this style just made for YOU 100% ONLINE? A custom tattoo like this COST $380 ($200 to start the tattoo drafts) .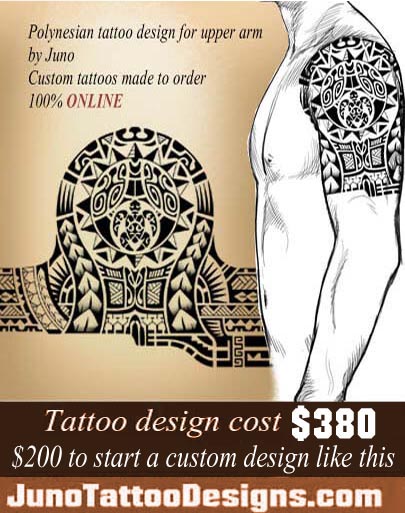 LOOKING FOR A POLYNESIAN TATTOO for the entire forearm just made for YOU 100% ONLINE? A tattoo design like this COST $240 ($120 to start the drafts for your tattoo).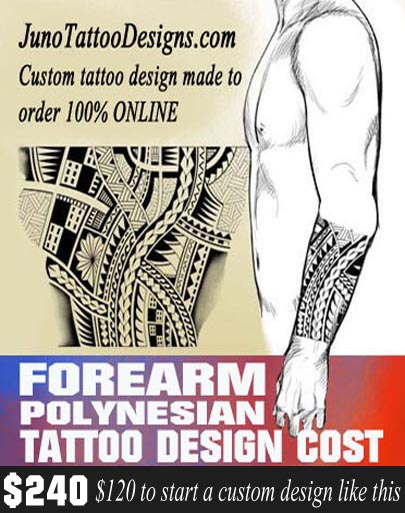 Are you looking for a custom Polynesian

tattoo for upper arm just made for you with the symbols of strength, family values, spear heads, enata (human symbol), tiki, marriage, geckos, sharks, turtles, sun, waves to tell your story?An UPPER ARM tattoo like these cost $380.Make the initial payment of $200 and send me the TATTOO FORM below and I'll contact you TODAY to create your custom tattoo 100% ONLINE



GET YOUR CUSTOM TATTOO DESIGN READY TO INK IN ANY TATTOO SHOP OF YOUR AREA. A CUSTOM

POLYNESIAN TATTOO for 3/4 sleeve just made for YOU 100% ONLINE COST $400 ($200 to start the tattoo drafts) .
This crisis will pass, do not waste time! You and I we will work together, ONLINE, creating your dreamed tattoo! START NOW!
Tell me what design you want and you and me will work together

ONLINE

, by email, creating your dreamed tattoo.

These are some samples of my custom tattoo designs. It will be a pleasure to create the best design for your tattoo 100%

ONLINE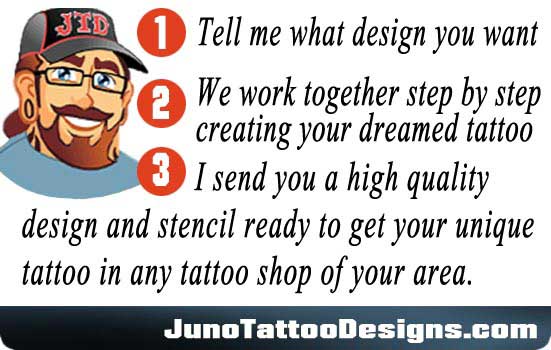 Over

3000

Custom Tattoo Designs and templates made to order in all styles !!
CUSTOMER TESTIMONIAL
"It was an absolute pleasure working with Juno on my Polynesian Tattoo design. I explained to Juno that I wanted certain Symbols to represent specific things in my life and he was able to incorporate everything I wanted and more into a beautiful design. Even the tattoo artist who tattooed me was extremely impressed with Juno's design. From my first email to Juno to the final draft of the tattoo design, it took three days. Juno really knows his stuff and I would recommend him to anyone that wants a professional to design their tattoo. Thanks Juno!  
Cyril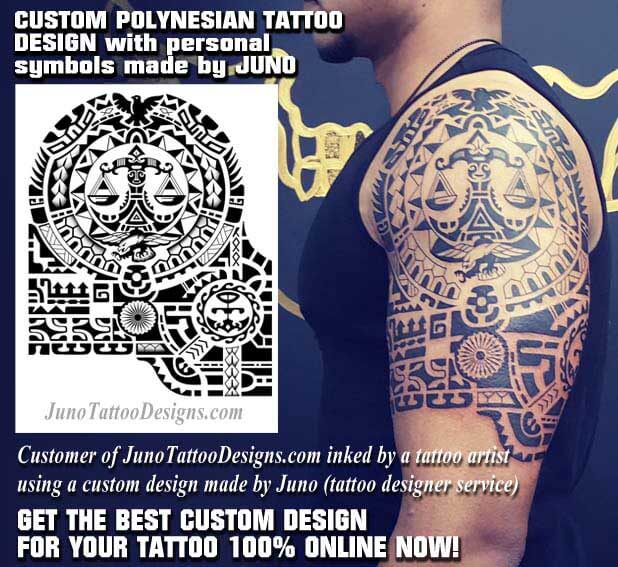 Thank you for choosing my design for your tattoo, Cyril!! 
ARE YOU READY TO START YOUR CUSTOM TATTOO DESIGN NOW? Choose the tattoo style you want
Questions? Send me a form or email me to juno(arroba)junotattoodesigns.com
Juno (professional tattoo designer)

I have made custom tattoos for people of United States, Canada, Australia, Brazil, Italy, New Zealand, Spain, Finland, the Netherlands, Belgium, France, Switzerland, Germany, Norway, Sweden,Greece…Are you ready to start yours?
CUSTOMER TESTIMONIALS
Juno is awesome!, very professional. He worked quickly and kept in constant contact regarding the design, he came up with the perfect sketch. I look forward to having Juno design my next tattoo. Would recommend to anyone looking for a unique tattoo design
The transaction was extremely smooth. Communication was great and his skills are amazing. I finally got a design that blends perfectly well with my existing tattoo and at record time. Thank you Juno.
---
Copyright ©2011  junotattoodesigns.com &  junotattooart.wordpress.com – All rights reserved