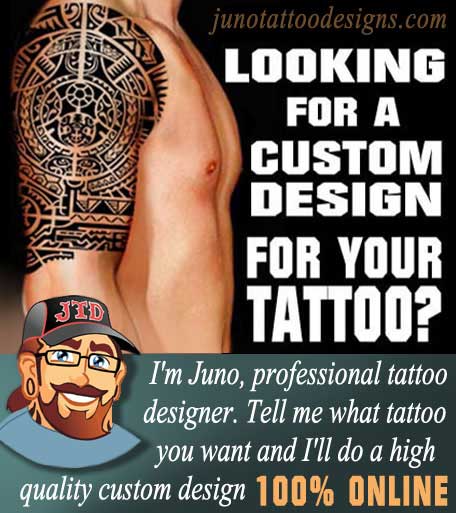 Hi all! Thank you for choosing me to create your tattoo! If you have done it with me, I hope you enjoy it! And if not, thank you anyway for your interest in my custom tattoo designs online!
Cheers to health, happiness, and prosperity in 2021!



GET A CUSTOM TATTOO DESIGN AND STENCIL 100% ONLINE. I have created

THOUSANDS

of tattoos completely

ONLINE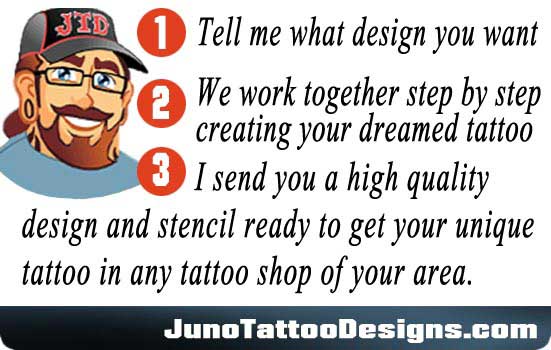 (update Feb 25, Thursday)

Hi all!. Back to work creating a unique tattoo design in Polynesian style, and finishing a cool Aztec tattoo!

ARE YOU READY TO GET YOURS? It will be a pleasure to create a cool design for your tattoo according your wishes 100% ONLINE

GET A HIGH QUALITY and UNIQUE TATTOO DESIGN IN POLYNESIAN STYLE according your wishes to tell your own story.Ready to ink in any tattoo shop of your area.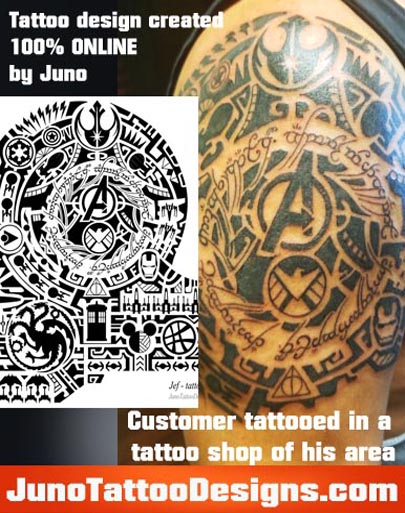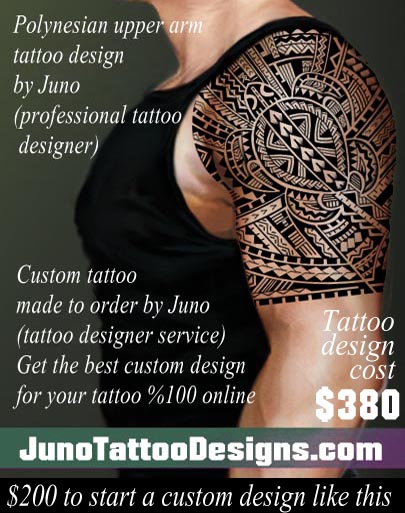 ---
LOOKING FOR a UNIQUE AZTEC, MAYAN, Aztec Calendar, Feathered serpent  TATTOO?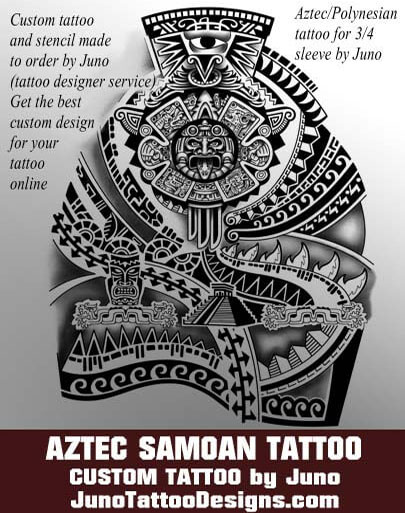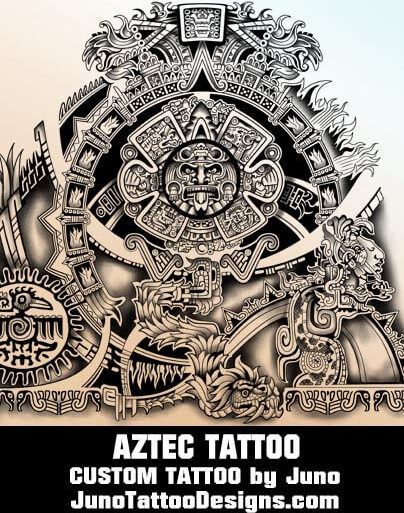 A love the

Aztec art

!. Describe the

Aztec tattoo

that you wish, size, elements, and contact me

TODAY

to create the design you want for

your tattoo 100% ONLINE!



---
RELIGIOUS, HEAVEN GATES, GREEK MYTHOLOGY, CELTIC TATTOO DESIGNS

Angels,Spartan warriors,Vikings,Celtic knots, Biomechanic and Steam Punk

tattoos

…contact me

NOW

to tell me what you want and It will be a pleasure to create a

UNIQUE design

for your

tattoo

.
Over

3000

Custom Tattoo Designs and templates made to order in all styles !!
CUSTOMER TESTIMONIAL
"It was an absolute pleasure working with Juno on my Polynesian Tattoo design. I explained to Juno that I wanted certain Symbols to represent specific things in my life and he was able to incorporate everything I wanted and more into a beautiful design. Even the tattoo artist who tattooed me was extremely impressed with Juno's design. From my first email to Juno to the final draft of the tattoo design, it took three days. Juno really knows his stuff and I would recommend him to anyone that wants a professional to design their tattoo. Thanks Juno!
Cyril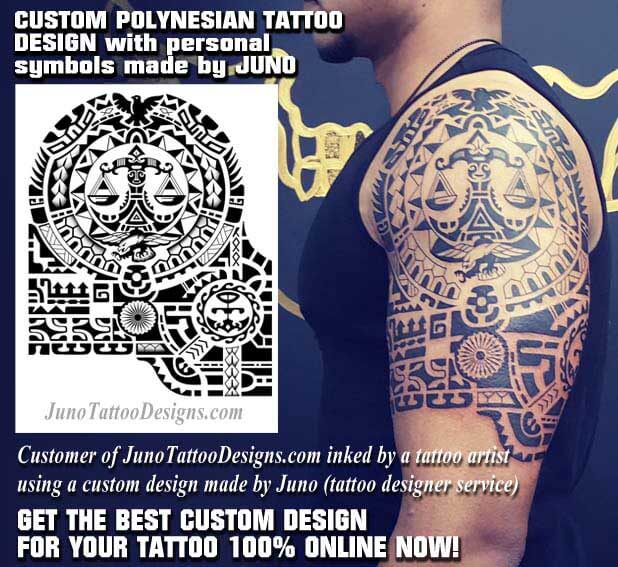 Thank you for choosing my design for your tattoo, Cyril!!

I have made custom tattoos for people of United States, Canada, Australia, Brazil, Italy, New Zealand, Spain, Finland, the Netherlands, Belgium, France, Switzerland, Germany, Norway, Sweden,Greece…Are you ready to start yours?
CUSTOMER TESTIMONIALS
Juno designed a large piece for me. He worked quickly, communicated often, took my input very well, and turned out a lovely finishe piece. I would recommend him to anyone!
Can highly recommend Juno amazing work completed very quickly to a excellent level and quality will be using him again in the future.
Stuart