What Does Dwayne's Samoan Tattoo Mean? 

And how you can get here a custom Polynesian tattoo template in this style for your next tattoo 100% online. 
Dwayne Johnson tattoo is a strong a very beautiful Polynesian/Samoan tattoo.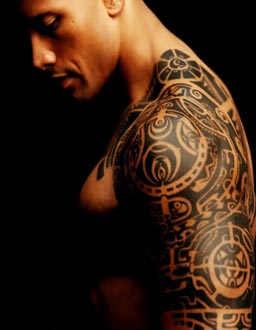 Dwayne Douglas "The Rock" Johnson was born on May 2, 1972 in Hayward, California. After he won the WWF Heavyweight title six times. Johnson then parlayed his wrestling fame into a film career, appearing in projects like 2001's The Mummy Returns and 2010's Tooth Fairy. His recent projects include Furious Seven (2015) and San Andreas (2015).
What Does Dwayne's Polynesian Tattoo Mean? :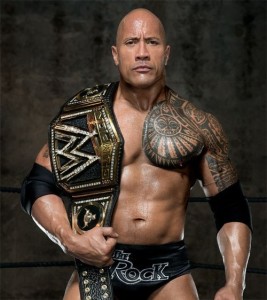 ---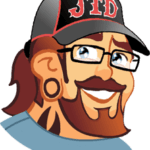 Hi, I'm Juno ,professional tattoo designer. This tattoo is very popular among visitors to my online studio JunoTattooDesigns.com and I have made several custom designs based on this beautiful and strong tattoo.
These are some samples of those custom Samoan Polynesian Maori designs made to order for customers of this web with their own specifications and symbols.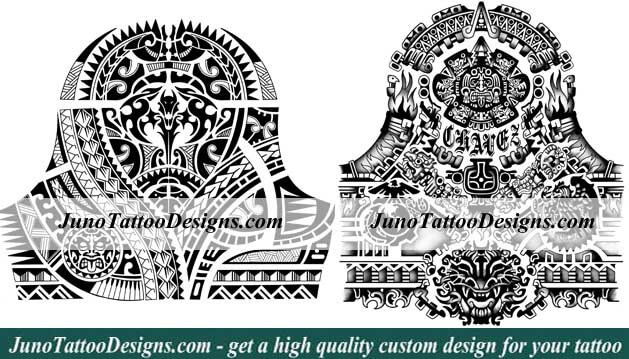 On the left: a custom tattoo with the classical Polynesian symbols plus a Batman logo in the same style as main design for the shoulder area.
On the right: a tattoo mixing two popular styles Aztec art plus Polynesian symbols. Both custom designs for upper arms, shoulder to elbow.
---
 
This is a custom tattoo for a 3/4 sleeve (shoulder to below the elbow, middle of the forearm) with a beautiful design in the shoulder and oblique lines descending toward the wrist from the elbow.
---
 
Custom tattoo for upper arm and half chest for a client who was looking for a Polynesian tattoo design with a turtle (symbol of family) as main design for the shoulder, with other symbols, and a couple of Aztec elements: an Aztec warrior and a temple.
And a dark sun (like the Aztec calendar) for the chest, connected with the sleeve tat.
---
 
Tim Cahill´s tattoo is one of the more popular Polynesian/Samoan tattoo. Read more…
Read more…
---
Looking for a custom design for your tattoo? I would like to the best design for your next tattoo. 
ABOUT ME : My name is Juno and I'm a professional tattoo designer. I have made thousands ( yes, thousands!) of custom designs for tattoos in all themes and sizes. These are some of my custom designs and templates made for people who are looking for an unique tattoo design.
I would like to do the best custom design for your tattoo.
Over 1000 Custom Tattoo Designs and templates made to order 
HOW I WORK:
Three easy steps to your own custom tattoo design:
Step 1:

Contact me and describe the design you want for
your tattoo:size, tattoo theme, elements, characters, black
and grays or colors (you can send me some sample
pictures if you have seen some images that you love)

Step 2:

You and I will work together step by step, by email,
to make the best custom design and stencil for your tattoo

Step 3:

Receive by email the best custom tattoo design
and stencil, ready to print and bring to the tattoo shop in your area.
    Juno (custom tattoo designs) 
START NOW:
Email me or send me a contact form below and start the best custom design for your tattoo now

---
Do you want a Polynesian design right now? You can buy these finished designs (not customized) ready to download and bring to the tattoo shop of your area
 
---

Copyright ©2011  junotattoodesigns.com &  junotattooart.wordpress.com – All rights reserved