Buddhist Tibetan Tattoo for full arm (shoulder to wrist) on sale $120-

Tattoo design & Template made by Juno (professional tattoo designer)

Ready to download and bring to the tattoo shop of your area to make this high quality tattoo
SIZE: full sleeve tattoo design (shoulder to wrist)
Description: design and stencil for a full sleeve tattoo with a meditating Buddha as a main design for the shoulder area. Tibetan Skull and Buddhist Knot symbol in the forearm area. All in a landscape of Tibetan and geometric designs to create a dynamic, complex and fluid tattoo.
TATTOO DESIGN & TEMPLATE COST $120
Download includes full size arm template & tattoo design reference made by me ready to bring to the Tattoo Shop of your area to do a beautiful tattoo. Simply download to your PC, phone or tablet ,and the tattoo artist that you choose will print, resize (if this will be necessary) and apply the stencil directly onto your skin to do this great full arm tattoo.

How It Works: just click on the image "Download with PayPal",you do the payment with PayPal and I send to you the tattoo design and template to your email account.
Any questions? Email me – Juno (professional tattoo designer)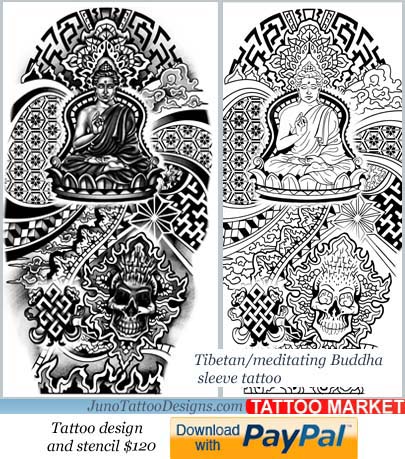 ---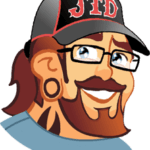 If you are looking for a custom an unique design for your tattoo, with your own specifications, I would like to do this design for you.
My name is

Juno

and I'm a

professional tattoo designer.

I have
made hundreds (yes, hundreds!) of custom tattoo designs and stencils in all themes and sizes.

Email me or send me a contact form below and start the best custom design for your tattoo.

---

---
Copyright ©2011  junotattoodesigns.com &  junotattooart.wordpress.com – All rights reserved