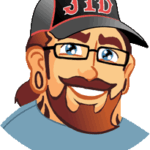 LOOKING FOR A HIGH QUALITY POLYNESIAN TEMPLATE for your TATTOO? 
I love to create tattoo designs and templates in Polynesian style. On this page of my Tattoo Shop online you can buy a high quality template for your tattoo. Choose the Polynesian tattoo design that you love ready to download to your PC or Mac, smartphone or tablet ,and bring to the tattoo shop of your area to do a great tattoo.
Or, if you prefer, you can contact me and we can work together creating a custom design for your tattoo with your own specifications to tell your own story, to include the symbols, dates, elements and style of designs that you prefer. It will be a pleasure to do a cool tattoo for you.
Juno ( professional tattoo designer)
***********************
Polynesian shoulder tattoo 1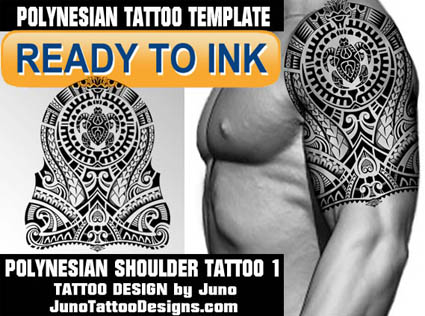 Polynesian shoulder tattoo 1. (Product Code Poly-Shou-1) Original design size: 10,5 x 8,5 inches (26 x 22 cms)
(Note that the tattoo artist that you choose can resize the tattoo template if this will be necessary)
Price for this tattoo design and template is 46 US dollars (42 euros- 60 CAD – 36 GBP – 62 AUD)