I love to create tattoo designs of ancient warriors: Aztec warrior, Vikings, Angel warriors, Japanese warriors (Samurai). It will be a pleasure to create a unique tattoo design for your tattoo 100% ONLINE!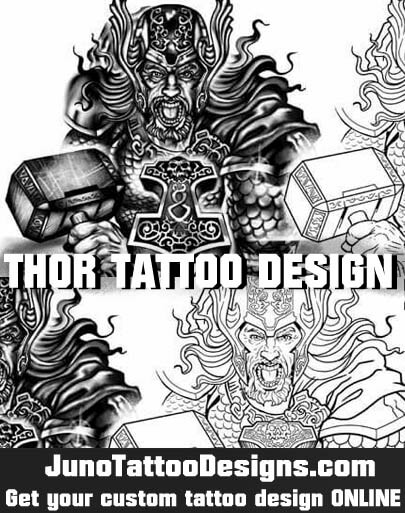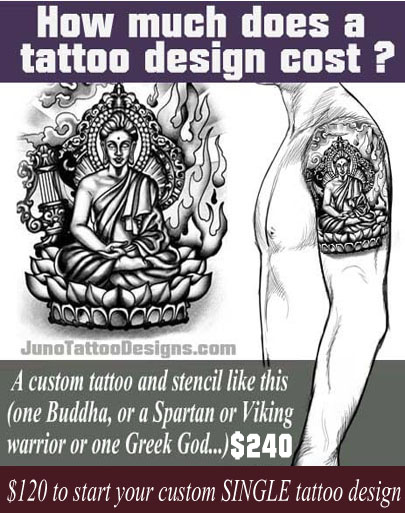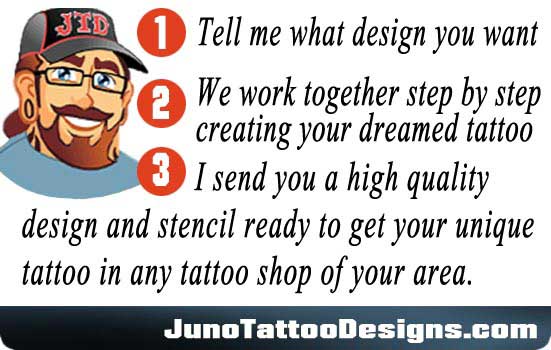 HOW MUCH DOES A TATTOO DESIGN COST? A custom tattoo design with one character (archangel or Aztec warrior or Viking warrior or grimm reaper or Zeus god…) plus background  for the shoulder or calf or inner or outer forearm cost $240 (initial payment of $120 to start your custom tattoo design drafts).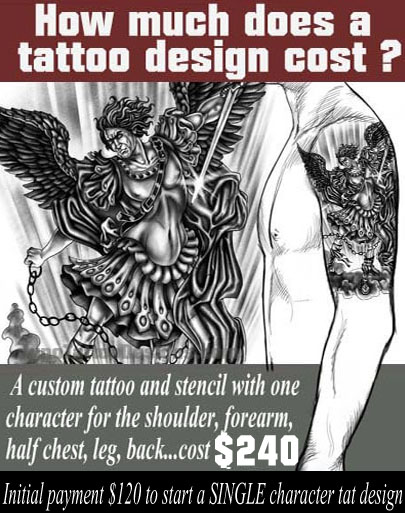 CUSTOMER TESTIMONIALS
The transaction was extremely smooth. Communication was great and his skills are amazing. I finally got a design that blends perfectly well with my existing tattoo and at record time. Thank you Juno.
Great artist! Juno has done a wonderful job , I love my tattoo!. Highly recommended
IMPORTANT! Read before you ask or send a tattoo form:
*I do not make designs for cover-ups (not I cover old tattoos).
*You must be an adult person (18+)