If you are looking for a custom Tibetan Buddhist tattoos I can Create a custom design with your own specifications.

I'm Juno, professional tattoo designer. I have made thousands ( yes, thousands!) of custom designs for tattoos in all themes and sizes made for people who are looking for an unique tattoo design.
I would like to do the best custom design for your tattoo.
These are some of my custom designs for Tibetan Buddhist tattoos made to order for customers of this online tattoo studio JunoTattooDesigns.com and my blog JunoTattooArt.
BUDDHIST TATTOO MEANING: Buddhism started as early as 4th or 6th BCE, when Siddharta Gautama started spreading his teachings of suffering, nirvana and rebirth in India. Siddharta himself was averse to accept images of himself, and used many different symbols to illustrate his teachings. There are eight different auspicious symbols of Buddhism, and many say that these represent the gifts that God made to Budhha when he achieved enlightenment.
Buddha
The term Buddha, meaning "enlightened, alert and intelligent," is the greatest figure of Buddhism, founder of the religion. In tattoos, this is the most common design and usually occurs in 3 ways: a golden Buddha, a meditating Buddha and a smiling or happy Buddha.
The golden Buddha of tattoos comes from Buddha statues and represents the teachings of Buddhism.
Meditating Buddha represents thought and reflection, the search for knowledge.
Finally, the smiling Buddha symbolizes happiness, hope and joy.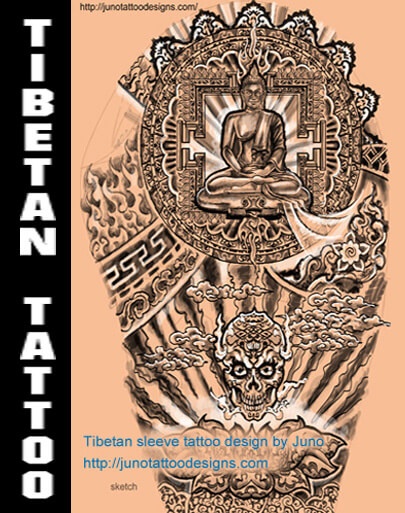 The Ashta Mangala (eight auspicious [signs]) are a set of symbols endemic to countless Eastern cultures, especially those based on the dharmic tradition.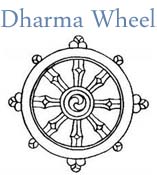 Dharma Wheel is one of the most important symbols of Buddhism. Essentially, this wheel represents the teachings of Buddha, the first to set rolling the wheel of dharma, Shannon Archuleta or wheel of law. Usually also it mentioned that this wheel represents the endless cycle of Samsara or rebirth, which can only escape when really is the meaning of Buddha's teachings.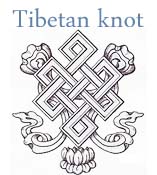 The Tibetan knot: The intersecting lines in the eternal knot symbolize how everything is connected. It can also represent how religion and secular affairs, as well as compassion and wisdom are united and connected with each other.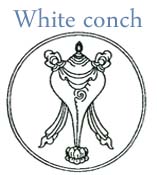 The right-handed white conch represents the voice and message of the Buddha Dharma,  because of its use as an instrument of call, it also represents the throat or neck Buda.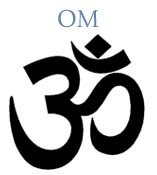 OM is a powerful and critical syllable that comes from Hinduism and has become popular today throughout the West as a symbol of calm mind which is reached through meditation.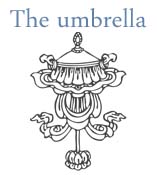 The umbrella or Parasol that covers the head of kings and great personalities, represents the protection afforded the knowledge of dharma pain and suffering.
It also represents the crown of the head of Gautama Buddha.
Golden fishes, in Hinduism, are symbols of the Ganges and Yamuna rivers. In Buddhism they symbolize: wisdom, courage, happiness, longevity and purity of practitioners of the Buddha's teachings.
Mandalas are spiritual symbols present in both Buddhism and Hinduism. It means "circle" in Sanskrit and represents meditation, relaxation and inner peace, which is achieved through contemplation of it. Usually also it mentioned that the center of the mandala holds the secrets of balance and purification.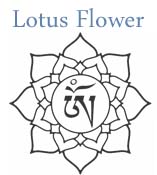 The lotus flower is one of those Buddhist symbols chosen outside the Buddhist belief. Many choose rather by its visual appeal and aesthetic value. It is noteworthy that in addition to Buddhism, the lotus flower is an important symbol oriental, also present in Hinduism and other symbolic demonstrations of Eastern beliefs. As this flower is born only in the darkest swamps dirty in the mud and dirt, it is considered a symbol of spiritual awakening, enlightenment, strength, effort, struggle and resurgence.
---
Are you looking for a custom design for your tattoo? I would like to do your custom tattoo designs now.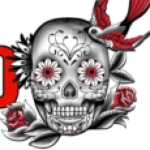 You can get here the best custom design for your next tattoo.
JunoTattooDesigns.com is an online studio of custom tattoos made to order.
The Design Process : Based on your design info I'll draw up a rough draft for you to consider and then with your input will refine the drawing until you are completely satisfied with the end result. The final design will be sent to you via email along with a made to fit line drawing ready for you to print out and take to your favorite tattoo artist.        
---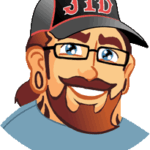 HOW I WORK:
Three easy steps to your own custom tattoo design:
Step 1:

Contact me and describe the design you want for
your tattoo:size, tattoo theme, elements, characters, black
and grays or colors (you can send me some sample
pictures if you have seen some images that you love)

Step 2:

You and I will work together step by step, by email,
to make the best custom design and stencil for your tattoo

Step 3:

Receive by email the best custom tattoo design
and stencil, ready to print and bring to the tattoo shop in your area.
    Juno (custom tattoo designs) 
Quick to reply, very kind. He came up with great suggestions and the perfect sketch even though I didn't have much of an idea to begin with. Absolutely love my new tattoo!
Juno designed a large piece for me. He worked quickly, communicated often, took my input very well, and turned out a lovely finishe piece. I would recommend him to anyone!
START NOW:
Email me or send me a contact form below and start the best custom design for your tattoo now

---

---
Copyright ©2011  junotattoodesigns.com &  junotattooart.wordpress.com – All rights reserved