Polynesian Tattoo Design with sun and turtle as main design on the shoulder (Nro 303) by Juno. 
Tattoo style Code: PolyUA-303

Tattoo design cost $360
($180 to START NOW the tattoo drafts) 
(Click on image to zoom)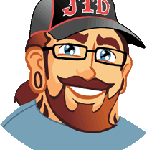 This is a custom tattoo design in Polynesian style with a Polynesian sun with geckos and a small turtle as main design for the shoulder surrounded by spear heads, shark teeth, cocconut leaves, enata symbols and more.
Original stencil size: male wraparound upper arm-Left or right. (Note that the tattoo artist that you choose can flip, cut, extend and/or resize the tattoo template if this will be necessary)
GET A CUSTOM TATTOO DESIGN and STENCIL LIKE THIS FOR YOU 100% ONLINE. (NOT THE SAME; NOT A COPY, a CUSTOM tattoo in this same style and size just made for your with your own specifications)
Send me a Form if you want a custom Polynesian design similar to this one. You can tell me more about the tattoo that you want and add some samples about the Polynesian style that you prefer.
I will email you to confirm your request and when and how you can do the initial paytment to start the drafts for your tattoo. I'll work together by email step by step until the design looks as you wish. This can take no more than a couple of revisions.
When the tattoo looks as you wish, you make the final payment for the finished design and the tattoo stencil.
You will receive to your email account the final design and the tattoo stencil ready to do a cool tattoo like this in any tattoo shop of your area.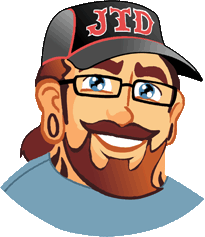 Send me your query through this easy contact form and get a free quote. Tell me what design you want for your tattoo, I would like the best custom design and template for you 100% online!
Juno(custom tattoo designer)
Juno is awesome!, very professional. He worked quickly and kept in constant contact regarding the design, he came up with the perfect sketch. I look forward to having Juno design my next tattoo. Would recommend to anyone looking for a unique tattoo design
Was very patient with me and listened to my feedback, cant recommened enough.
---

---
Copyright ©2011 junotattoodesigns.com & junotattooart.wordpress.com – All rights reserved