These are some samples of my unique Polynesian forearm tattoos (wraparound elbow to wrist tattoos).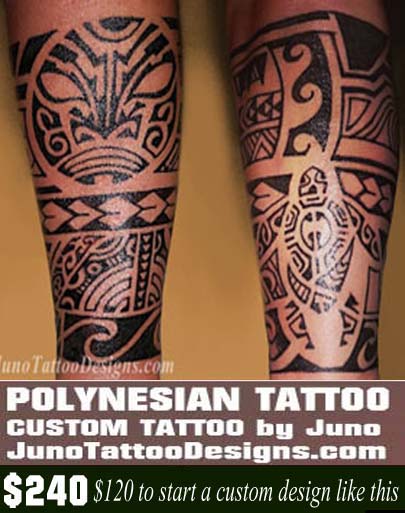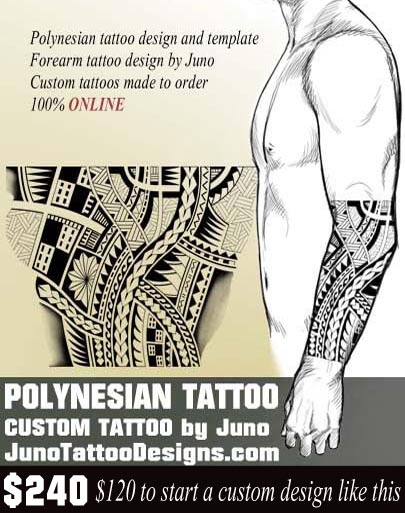 Get a custom design like these for your next tattoo 100% ONLINE
A custom tattoo design and stencil like this cost

$240
Make an intial payment of $120 and we start the best Polynesian tattoo design according your own specifications. After the initial payment we will work together until the design looks as you wish. Then, you make the final payment for the final design and the tattoo template.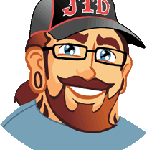 It will be a pleasure to do a custom tattoo design for you in this Polynesian style with your own specifications, symbols and elements. This sample is a wraparound forearm in Polynesian style with strips of spear heads, shark teeth, ocean waves and other classic Polynesian symbols made 100% ONLINE for a customer of JunoTattooDesigns.com.
GET THE BEST CUSTOM TATTOO DESIGN and TEMPLATE FOR YOUR NEXT TATOO NOW!


Juno designed a large piece for me. He worked quickly, communicated often, took my input very well, and turned out a lovely finishe piece. I would recommend him to anyone!
Many thanks to Juno super friendly and made a design that exceeded my expectations, would recommend to anyone!!

Any doubts or questions?: Send me your query through this easy contact form and get a free quote. Tell me what design you want for your tattoo, I would like the best custom design and template for you 100% online!
Juno(custom tattoo designer)