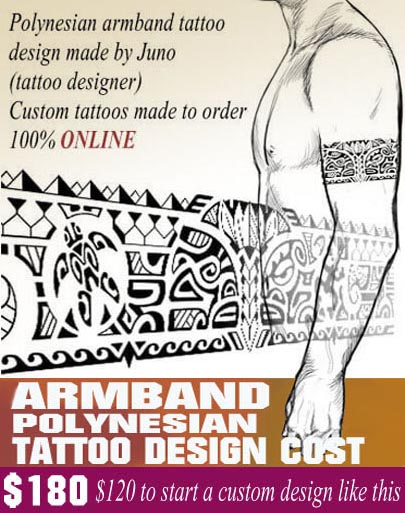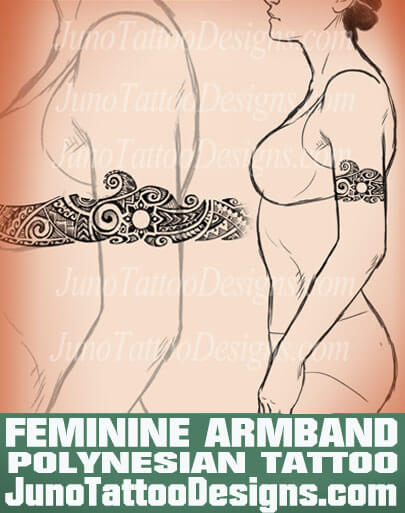 These are some custom designs made by me for armband tattoos in Polynesian style.
 Get a custom tattoo design in this style for $180 ($120 to start the tattoo drafts)
A Polynesian armband tattoo DESIGN and Stencil like this cost $180 (INITIAL PAYMENT TO START THE TATTOO DRAFTS $120)
I'm Juno, professional tattoo designer. If you are looking for a custom design like this for your tattoo I can do this 100% ONLINE
Why I should make an initial payment to start the drafts? Fortunately, I receive a lot of request by week and I cannot start a tattoo design for free for each potential customer. Thanks for your understanding!
Is this a secure purchase? Is my personal information protected? All purchases are handled through a secure PayPal transaction. No sensitive information is exchanged on my site, or outside of PayPal.
How we will work in the tattoo design? We work by email. I have made thousands of tattoo designs 100% online since 2010 for people of USA, Canada, Brazil, France, Italy, Spain, Australia, Norway, Filipines,New Zealand, Mexico and many others.
Great artist! Juno has done a wonderful job , I love my tattoo!. Highly recommended
The finished stencils and sketches turned out amazing!