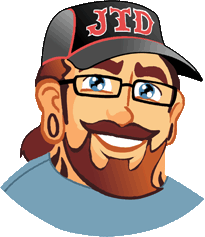 Hello!. On this page you can find information about "HOW I WORK" , "HOW TO MAKE A PAYMENT to start you custom tattoo" and "THE TATTOO DESIGN PROCESS" for customers of  this web JunoTattooDesigns.com and my blog JunoTattooArt.wordpress.com (this info is for customers who already have a design cost. Email me or send me a Contact form below to get yours)
First, I want to thank you for your interest in my tattoo designs. It will be a pleasure to do the best design for your tattoo. Thank you!
HOW TO START: . I receive many requests by day : underage people, all sorts of questions out of curiosity, and many people who really want a tattoo design made by me. Because it is impossible to start a dozen of drafts for free by day for each person, that is why I require a downpayment to start your custom tattoo design.
Thanks for your understanding.
After the down payment we work together step by step creating the best design for your tattoo. And then ,when the design looks as you wish you do the final payment for the finished tattoo design and the tattoo template
PAYMENT: I work with PayPal. You can do a payment directly with a credit card or PayPal account to one of these accounts:  junotattoos(arroba)junotattoodesigns.com or juno(arroba)junotattoodesigns.com  
"Juno is a verified PayPal user. Make a secure payment with PayPal and start the tattoo design that you wish. You can make payments in American Dollars (US Dolars), Canadian Dollars (CAD),Australian Dollars (AUD), Euros (EUR),British Pounds (GPB) and NewZealand Dollar (NZD)."
Also you may use the drop-down menus below. This option will connect you directly to the PayPal website to make the payment choosing the amount agreed between us in our previous emails.
*Note that you do not make any payment into my site, only through PayPal, the most secure way to pay online.
The tattoo design process: After the initial payment I'll contact you by email and you and me will work together step by step creating the best design for your tattoo %100 online.
If you have any questions or doubt, or need additional information, please let me know.
Thank you.
Juno
(professional tattoo designer)

I have made custom tattoos for people of United States, Canada, Australia, Brazil, Italy, New Zealand, Spain, Finland, the Netherlands, Belgium, France, Switzerland, Germany, Norway, Sweden,Greece…Are you ready to start yours? 
Was very patient with me and listened to my feedback, cant recommened enough.
If you're ever thinking of getting a tattoo design then think no more! This guy is legit, he is the real deal!! He is a professional and it's very good at what he does! I highly recommend him. He made a chest, shoulder, 3/4 sleeve tattoo design for me in Polynesian/inca style; and a forearm tattoo. He delivers! Beautiful masterpieces. He always replies to emails and is very friendly. I'm going to recommend him to friends when they see my tattoo and I'm recommending him to his future clients reading this. He literally designs the tattoo you have in your mind! Just give him your ideas and he'll make it come to live. I'm an artist myself and I still chose Juno for my designs because I wanted a masterpiece of his, inked on my body. He's so awesome I might get another tattoo design from him in the future just because I love his art work. He's definitely the guy to go to.
***************
If you want a custom tattoo send me an email or a Contact Form and tell me what design you want, I would like to do the best custom designs for your tattoo. 
START NOW:
Email me or send me an Easy Contact Form and start the best custom design for your tattoo now.

---

---
Copyright ©2011  junotattoodesigns.com &  junotattooart.wordpress.com – All rights reserved