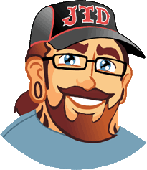 Hello! ,Thank you for choosing me to create your tattoo, it will be a pleasure to make the best custom design for your tattoo.

You can make a payments to start (or finish) your tattoo design here. Click on the payment button to pay through the Paypal site.
*Please note that you will not make any payment on my website, only through PayPal, the safest payment site. You can make the payment with any credit card, no PayPal account needed.
Or you can make the payment from the PayPal website to juno(arroba)junotattoodesigns.com or junotattoos(arroba)junotattoodesigns.com
If you have any questions or doubt, or need additional information, please let me know.
Juno (professional tattoo designer)

I have made custom tattoos for people of United States, Canada, Australia, Brazil, Italy, New Zealand, Spain, Finland, the Netherlands, Belgium, France, Switzerland, Germany, Norway, Sweden,Greece…Are you ready to start yours? 
CUSTOMER TESTIMONIALS
Many thanks to Juno super friendly and made a design that exceeded my expectations, would recommend to anyone!!
Great quality work! Good communicator and I didn't have to change a thing on the design. Juno made it according to my liking from the start. So glad I got it designed to my liking as opposed to getting a random tat. I highly recommend his service! Thanks Juno!
If you still do not know the cost of your custom tattoo design, contact me by sending me a Tattoo Form below or email. Also you can make the initial payment of 50% of the total cost of your tattoo according the custom tattoo design that you want, similar style, theme, and size/body area, and contact me thru the Tattoo Form or email me to juno(arroba)junotattoodesigns.com to tell me more about the tattoo design that you want,and I'll response you TODAY to start your dreamed tattoo design.

---

---
Copyright ©2011  junotattoodesigns.com &  junotattooart.wordpress.com – All rights reserved