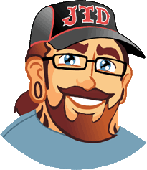 Hello!. First, I want to thank you to choosing me to create your tattoo. It will be a pleasure to do the best custom design for your tat. Thank you!
START NOW:  I receive many requests by day : underage people, all sorts of questions out of curiosity, and many people who really want a tattoo design made by me. Because it is impossible to do a dozen of drafts for free by week for each potential customer, that is why I require a down payment of 50% of the design cost to start the drafts of your custom tattoo design. Thanks for your understanding!.
For example: if your design cost $180 you can do a down payment of $80. If your design cost $360 you can do a down payment of $180. If your design cost $240 we can start the drafts with a down payment of $120.
How to make the payment: I work with PAYPAL ,the most popular and secure online payment method.
*Note that you do not make any payment into my site, only through PayPal.
Just go to the PayPal website and make a payment directly with a credit card or PayPal account to one of my accounts:
 junotattoos

(arroba)

junotattoodesigns.com
 juno

(arroba)

junotattoodesigns.com  
Or you can use the "Pay Now" buttons below to make the agreed payment directly thru the PayPal website
*If a PayPal message appears ("Sorry, this recipient can't accept personal payments" ) try to change the payment from "personal" to "Goods and Services" or vice versa.


After the initial payment I will contact you again to confirm the payment and I'll send to you the first draft of your tattoo in a couple of days ,this depending of the complexity of the design, we will work together until the design looks as you wish.
---
---
---
---
If you have any questions or doubt, or need additional information, please let me know.
Juno (professional tattoo designer)

I have made custom tattoos for people of United States, Canada, Australia, Brazil, Italy, New Zealand, Spain, Finland, the Netherlands, Belgium, France, Switzerland, Germany, Norway, Sweden,Greece…Are you ready to start yours? 
Many thanks to Juno super friendly and made a design that exceeded my expectations, would recommend to anyone!!
Brilliant service and really fast. from start to finish in a matter of days and a great design
***************
Do you need a quote for your tattoo design? send me a Contact Form and tell me what design you want, I would like to do the best custom designs for your tattoo. 
START NOW:
Email me or send me an Easy Contact Form and start the best custom design for your tattoo now.

---

---
Copyright ©2011  junotattoodesigns.com &  junotattooart.wordpress.com – All rights reserved